Weekly or flexible, what suits you?
Would you like to book a weekly slot at a fixed time? Then a monthly subscription is the easiest solution. Want some flexibility? Then book a set of 5 sessions and choose your one-to-one walk when convenient for you.
Always available - 7 days a week
Available between 7am and 11pm. If you work late or work shifts, I am always available during these time – 7 days a week! All rates remain the same whether it be daytime, the evening, or weekend. The price also remains fixed even when you own more than one dog at the same address.
Nice to know:
Your second dog can come along for free
For the evenings and weekends there is no surcharge, always the same rate, clear and simple
Register together with someone from your neighbourhood and you will both receive a discount!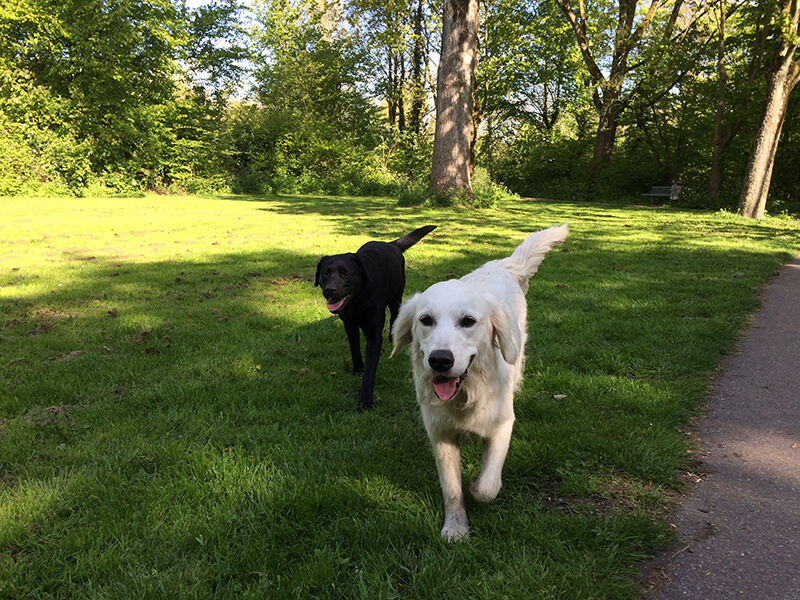 One-to-one walk 20 minutes
5 sessions € 90 ,-
| | |
| --- | --- |
| Subscription | Rate |
| Once a week | € 17,50 per walk |
| Twice a week | € 16,00 per walk |
| Three+ times | € 15,00 per walk |
One-to-one walk 45 minutes
5 sessions, € 180 ,-
| | |
| --- | --- |
| Subscription | Rate |
| Once a week | € 35,00 per walk |
| Twice a week | € 32,00 per walk |
| Three+ times | € 30,00 per walk |